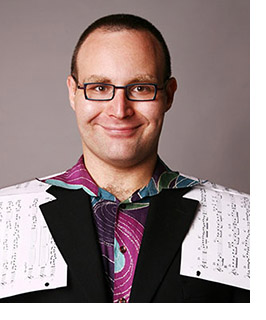 Featured composer LJOVA (Lev Zhurbin)
We are thrilled to be working with LJOVA (Lev Zhurbin) again. With funds from a grant from New York State Council on the Arts, he is writing another Memory Project piece for us based on seniors in the Rockaways. His new work, Rockaway Baby will be premiered on May 29th at 2:00PM at RISE center in Far Rockaway. (See upcoming concerts.)
Ljova was born in Moscow, Russia, and moved to New York with his parents, composer Alexander Zhurbin and writer Irena Ginzburg, in 1990. A very versatile musician, he is in demand as a composer of music for concerts, contemporary dance, film, and arrangements. As a performer he leads his own ensemble LJOVA AND THE KONTRABAND, and keeps up a busy career as a freelance violist and violinist. His other recent commissions include works for the City of London Sinfonia, Brooklyn Rider, Yo-Yo Ma and the Silk Road Ensemble, The Knights, Sybarite5 and A Far Cry, as well as arrangements for the Detroit Symphony Orchestra, the Brooklyn Philharmonic, the Mexican songwriter Natalia Lafourcade, and collaborations with choreographers for Parsons Dance and Ballet Hispanico.
Ljova is the author of more than 70 compositions for classical, jazz, and folk ensembles, as well as scores to four feature and over a dozen short films. Ljova has taught as guest faculty at The Banff Centre in Canada focusing equally on composition, arranging, and viola performance. He has also guest-lectured on film music at New York University.
With his main performing ensemble, LJOVA AND THE KONTRABAND, Ljova has appeared at New York's Lincoln Center, The Kennedy Center in Washington DC, the Brooklyn Academy of Music (as part of the Sundance Film Festival), New York's Museum of Modern Art, Joe's Pub and other venues. As an arranger, Ljova has made arrangements of music from Argentina, Azerbaijan, China, India, Iran, Japan, Mexico, Russia, Tanzania, Uruguay, as well as gypsy music from Romania and France.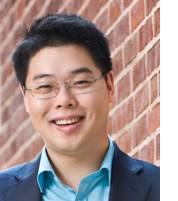 Welcome Paul Won Jin Cho!
Quintet of the Americas is delighted to welcome our new clarinetist Paul Won Jin Cho.
Born and raised in South Korea, Paul picked up the clarinet at the age of eleven. After winning first place at the Donga Competition in Seoul, he won the Koussevitzky Young Artists Award, the Leni Fe Bland Scholarship, T. D. Nyfenger Memorial Prize, and the Dean's Prize at Yale School of Music.
An alumnus of Ensemble ACJW by Carnegie Hall, Paul Won Jin Cho has performed throughout Asia, Australia, Europe and the US with the organizations of American Youth Symphony, Asian Youth Orchestra, Cornell Chamber Orchestra, New Haven Symphony Orchestra, Northeastern Pennsylvania Philharmonic, Singapore Symphony Orchestra, Tanglewood Music Center, and Youth Orchestra of the Americas. He also enjoys his resident conductor tenure with Albano Ballet as he directs music of Tchaikovsky Nutcracker Ballet in December. He plays throughout New York City with organizations such as Associated Solo Artists, Decoda, Ensemble 212, and Le Train Bleu, as well as in the Broadway musical Les Misérables.
More about him at decodamusic.org/cho/.
Bios of our other members are at www.quintet.org/players.html
Quintet receives CMA award for residency in the rockaways

The Quintet has received a 2015-16 Residency Partnership Program Award for an extended residency in the Rockaways. Chamber Music America is the national service organization for chamber music professionals. CMA membership includes thousands of individual musicians, ensembles, presenters, artist managers, composers, educators and others in the national chamber music community. CMA's Residency Partnership Program takes ensemble music out of the concert hall and into the community. The program supports creative collaborations between chamber music professionals and community organizations, bringing interactive performances and music education to new audiences across the country. The Quintet's residency, supported by the Chamber Music America Endowment Fund, is organized in partnership with the Rockaway Artists Alliance, P.S. 114 Belle Harbor School, Rockaway Waterfront Alliance, West End Temple, and Beacon Rehabilitiation and Nursing Center. Our first residency activity takes place on Saturday, September 17th at 4:30PM at RAA at Fort Tilden.The residency will include Phase III of the Quintet's Memory Project. Composer Lev 'Ljova' Zhurbin will write a new quintet based on the memories of seniors, many who have immigrated from the Caribbean.
See the Quintet on Youtube
New Memory Project work, "Retrospectives" by Harold Gutierrez on YouTube https://www.youtube.com/watch?v=Q4iVRrj-iQo
Memory Project post-concert interviews with students and parents from the Corona Youth Orchestra after our premiere performance of "Dreamers' March" for solo quintet and youth orchestra by Harold Gutierrez https://www.youtube.com/watch?v=jYWhS2PhZFA
New NYSCA Commission "Variable Winds" by Daniel Ott on YouTube https://www.youtube.com/watch?v=wQAKs__qfNc
Add the amount you want to donate here: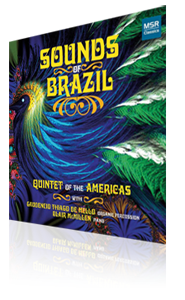 SOUNDS OF BRAZIL
The Quintet announces the release of its exciting new recording, SOUNDS OF BRAZIL, on the MSR label. The music includes choros, lullabies and songs by Gaudencio Thiago de Mello who performs with the Quintet on his unique organic percussion from the Amazon. Thiago plays with the Quintet on works by Ernesto Nazareth and Pixinguinha as well. The Quintet is proud to include Changes, a work they commissioned by Brazilian-American pianist and composer Marcelo Zarvos. Rounding out the CD is Ventos, another Quintet commission by a gifted young composer on the New York scene, Ricardo Romaneiro. Guest artists include Blair McMillen on piano and Scott Kuney on guitar.
SOUNDS OF BRAZIL on the MSR Label
Karel Husa Recollections on the New World Records label.
Dancing in Colombia on the MSR Label - 15 Colombian dances including bambucos, pasillos, bundes and paseos.
Self Portrait on the CRI label - avant garde music for Quintet including works by Pauline Oliveros, Elliot Sharp, Amy Rubin, Christopher Culpo and Lee Hyla
Discovering the New World on the MMC label - music from the Carnegie Hall Concert (Louis Ballard, William Thomas McKinley, Roberto Sierra, and "America (Suite Popular)" - Ilan Rechtman).
Souvenirs, 20 Musical Mementos from the New World on the XLNT label - Samuel Barber's "Summer Music" and many Quintet favorites.



Celebrate National Chamber Music Month
Sunday, May 29 - 2:00PM
Special Memorial Day FREE concert with premiere by Lev Zhurbin
Concert RISE (formerly Firehouse 59), 58-03 Rockaway Beach Blvd., off Beach 59th St., in Far Rockaway
Sunday, May 29 - 2:00PM
National Sawdust, Sxip Shirey's Hour of Charm,
80 North 6th Street, Brooklyn, NY 11249 – Doors open at 6PM – Tickets in Advance $25 — At the Door $30
The Quintet's concerts are made possible with public funds from the New York State Council on the Arts, with the support of Governor Andrew Cuomo and the New York State Legislature. Our programs are also supported, in part, by public funds from the New York City Department of Cultural Affairs, in partnership with the City Council. Additional funding comes from The Jarvis and Constance Doctorow Family Foundation, and the Aaron Copland Fund for Music. Special thanks to the Hon. Melinda Katz, Borough President of Queens, and the Queens Delegation to the New York City Council.

Watch the Quintet play in "El Picaflor"
Quintet of the Americas visits the New York Hall of Science and Flushing Meadow Park. Hear El Picaflor (also available for download on Amazon from the Dancing in Colombia CD.)
Format WMV link – YouTube – Dailymotion – Veoh.com – Vimeo.com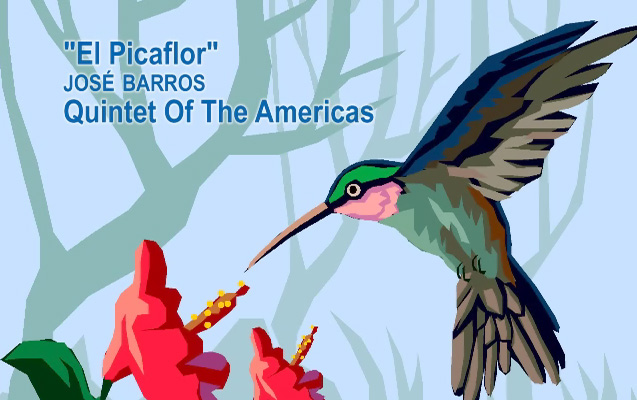 Listen to the Quintet
Now also on SoundCloud
Wiggle Room
First movement of Short Winds (2010) by Sean Friar recorded live at Princeton University April 26, 2011
Sfumato I Vivace, by Yao Chen
The Quintet of the Americas
Sfumato II Adagio, by Yao Chen
The Quintet of the Americas
Sfumato III Capriccio, by Yao Chen
The Quintet of the Americas
Ambos Mundos, Shadow Quartet, Neil Rolnick
The Quintet of the Americas
Mo Suo's Burial Ceremony, by Xinyan Li
The Quintet of the Americas